Who can use this feature?

Organization administrators.
Available for Enterprise customers.
The Program dashboard provides accessibility insights across all workspaces in your organization in one place. This allows you to understand the progress of your accessibility initiatives and easily identify areas for improvement.
The Program dashboard shows:
A dynamic snapshot of your accessibility progress.
Quick wins that can propel your organization to the next level.
Insights into the progress of all websites/apps across your organization.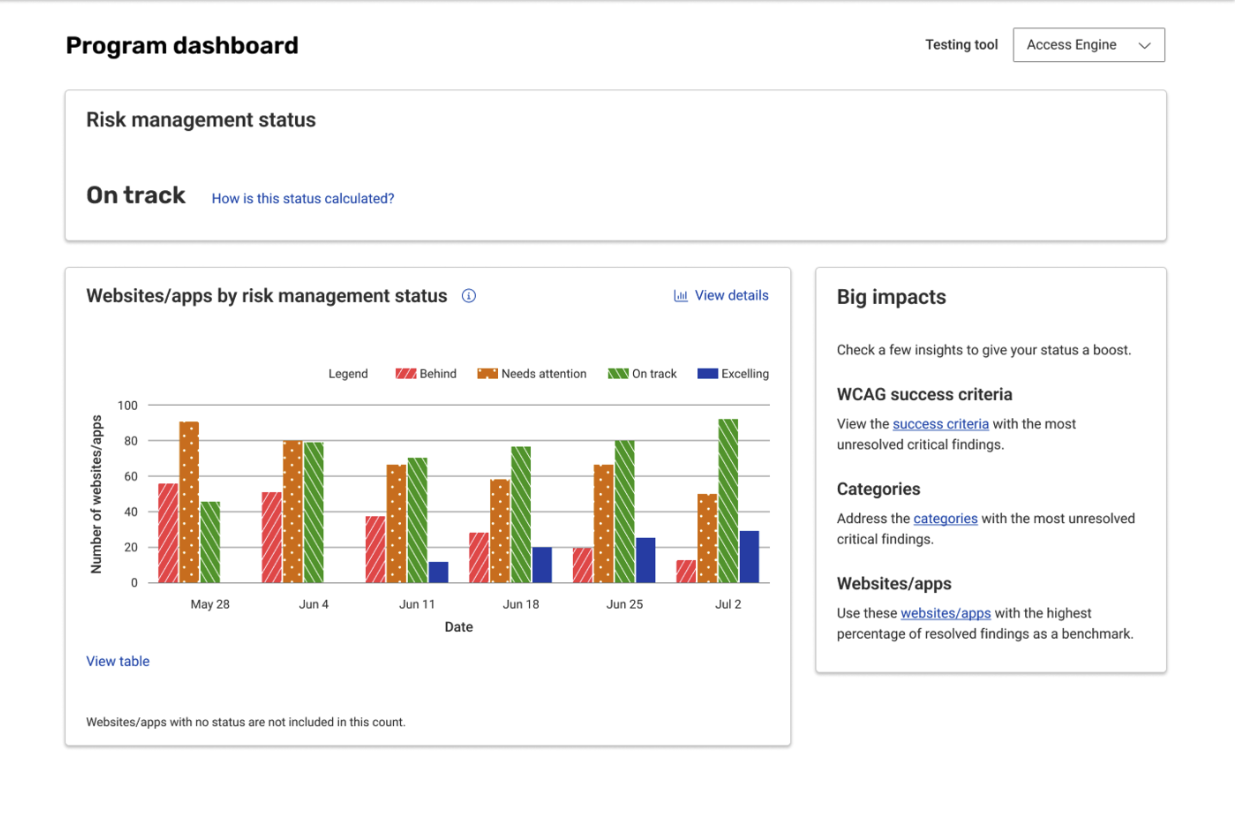 Use the Program dashboard to:
Review the risk management status.
Compare websites/apps by risk management status over time.
Use Big impacts to prioritize remediation based on WCAG success criteria, categories, and websites/apps.
To get started with the Program dashboard: