Accessibility Evaluation Tracking, new API's, On-Premises testing tools, multi-evaluation support, and more, all our March 4th release!
Accessibility evaluation tracking for manual evaluations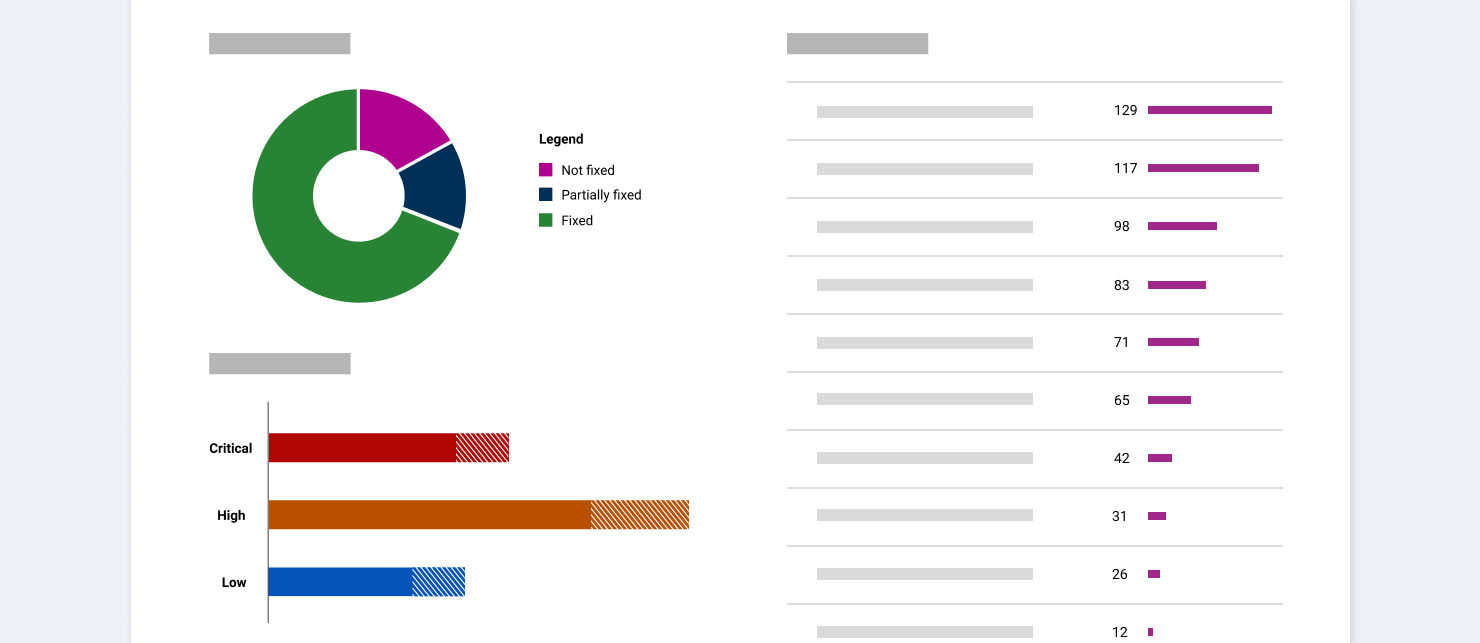 Tracking the progress of your accessibility evaluation is essential for identifying roadblocks, making informed decisions about capacity, and organizing work for your teams. Accessibility Evaluation Tracking helps you understand the breakdown and status of your manual evaluations so you can make decisions to reach your accessibility goals faster.
Understand progress with a summary of fixed, partially fixed and outstanding issues

Prioritize against user impact with an issue breakdown by severity

Find quick wins and areas of focus with a breakdown of issues by WCAG success Criteria
Platform API & On-Prem Testing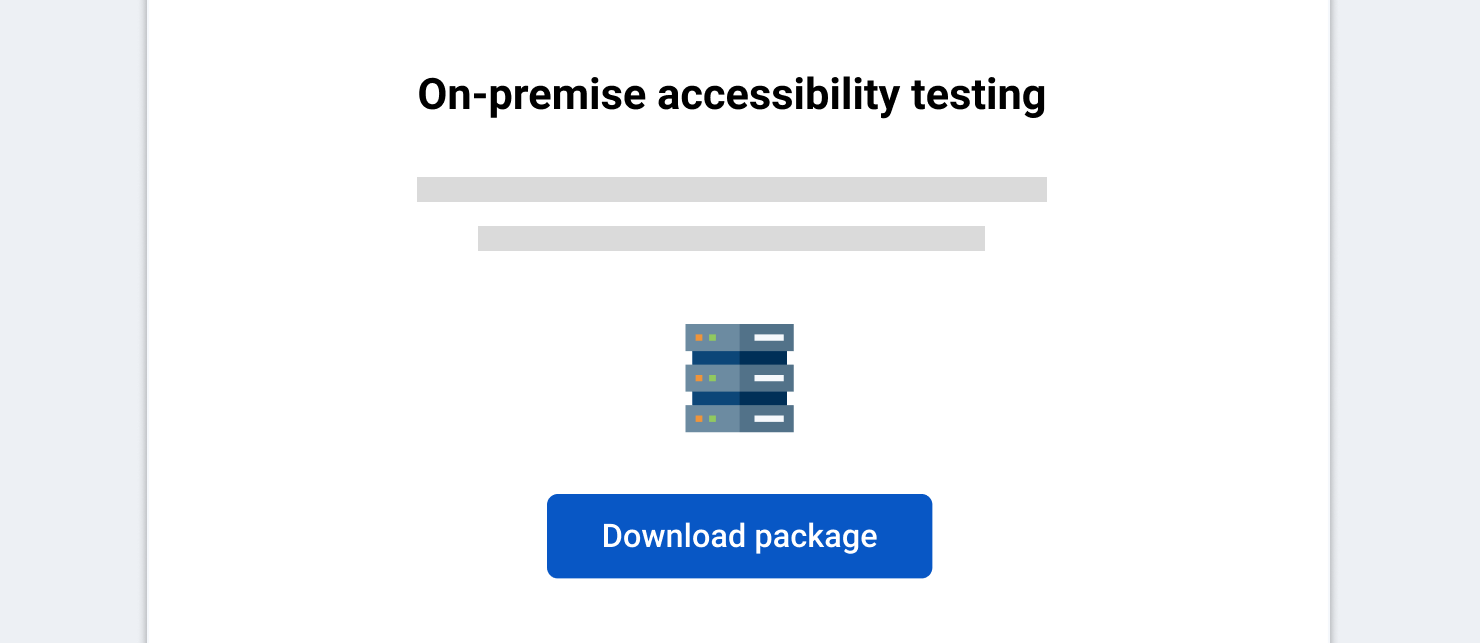 In this release we're introducing new developer tools to open up new automated accessibility testing possibilities. In addition to our existing CI Test Automation tools, you can now:
Create new workflows for efficiency and productivity with our new accessibility testing API. Our API enables you to trigger scans on the platform without needing to login, so you can add accessibility into even more processes.

Scan intranets, internal applications, and other protected applications with our new On-Prem accessibility testing tool! Our On-Prem tool lets you run our automated accessibility tests locally and push the results into the platform for later review and record keeping.
Multiple evaluation support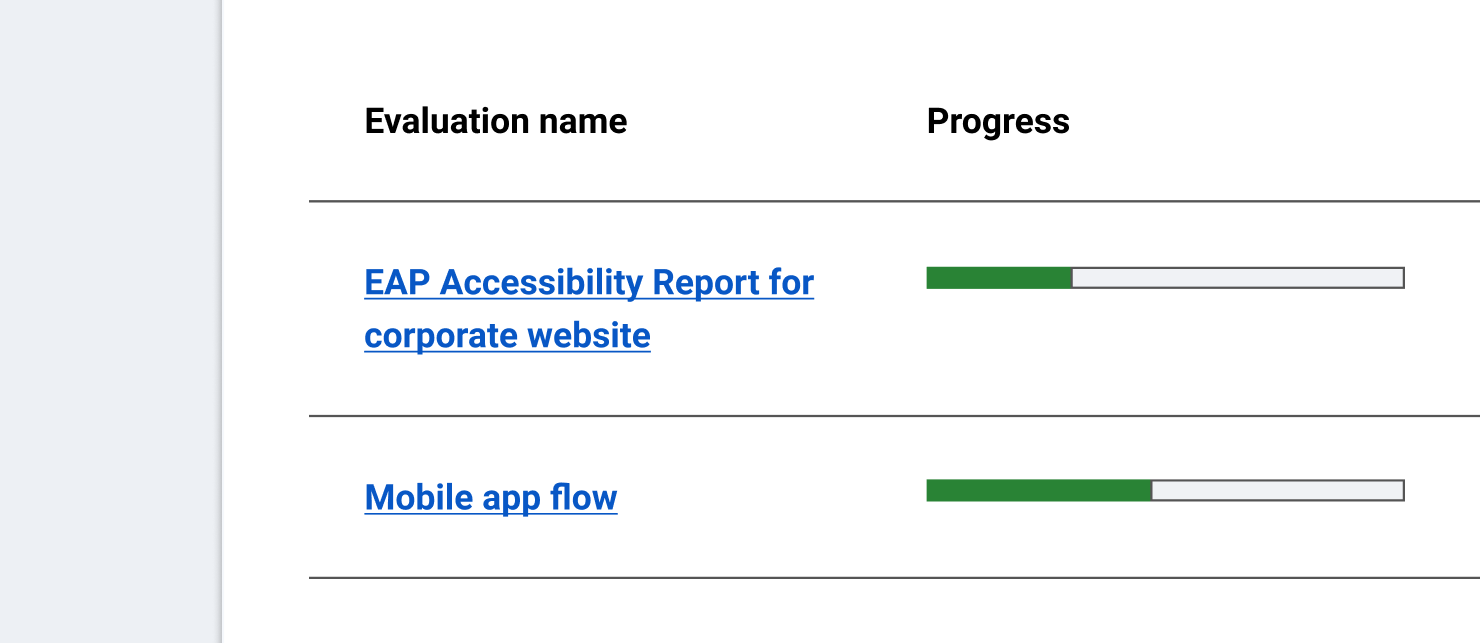 See all your manual accessibility evaluations in one place with multi-evaluation support for each Digital Property! You can now access all your different evaluations from the Manual Evaluations page, or view the summary for each report from the Dashboard.
Easier navigation with Portfolio
The Portfolio is your centralized place for making governance decisions about your Digital Properties. In this release, you can now:
Navigate directly to any of your Digital Properties with one click, right from the Portfolio

Navigate directly to the latest Scan Report for any web-based Digital Properties from the Portfolio

Manage your Workspace users from the Portfolio

You can now add and remove users from your workspace from a new Manage Users section on the Portfolio!

You can now also resend Workspace invitations for users new to the platform who may have missed their initial invite.
Other product enhancements
This release also includes a number of other new features and enhancements including:
A quicker, more reliable signup process – we're extending the timeout period of our invitation emails up to 30 days! This means you can easily setup your account within the platform for a whole month after your initial invitation.
Clearer exported file names – we've improved the naming of our automated accessibility file downloads to include the Scan Title or URL from the report so you can find your files faster!
A streamlined Ignore Rule experience – we've updated our ignore rule feature to only ignore rules within the Digital Property for easier management across Workspaces.
Better context for Custom Links scans – we've added the Scan Title for Custom Links scans to more places on the Scan Results page to make identifying your current scan more clear.
Scan monitor status notifications - we've added a new notification to alert you when one of your monitoring scans fails so you never miss a scan.
Clearer scheduled outages notifications – we've introduced a new splash page to better inform users of ongoing maintenance and schedule upgrades.
A clearer navigation – we've removed the Workspaces and Digital Properties menu from the Settings dropdown in the sidebar. This information is now all available on the Portfolio!
A more informative Dashboard for partially completed scans – the automated accessibility dashboard now displays results for scans that were returned as "Partially Completed" as well as the the number of successfully scanned pages.