Introducing Accessibility Monitoring
Responding quickly to critical accessibility issues in your live web products is a key strategy for reducing risk and improving user experience. Accessibility Monitoring proactively evaluates your web-based assets and supports your process to remove accessibility barriers and limit risk exposure.
Streamlined set up so you can start monitoring right away

Comprehensive automatic evaluations run bi-weekly and discovers critical accessibility issues

Monitor the most essential pages of your Digital Property
Activate your monitor today from the Portfolio view!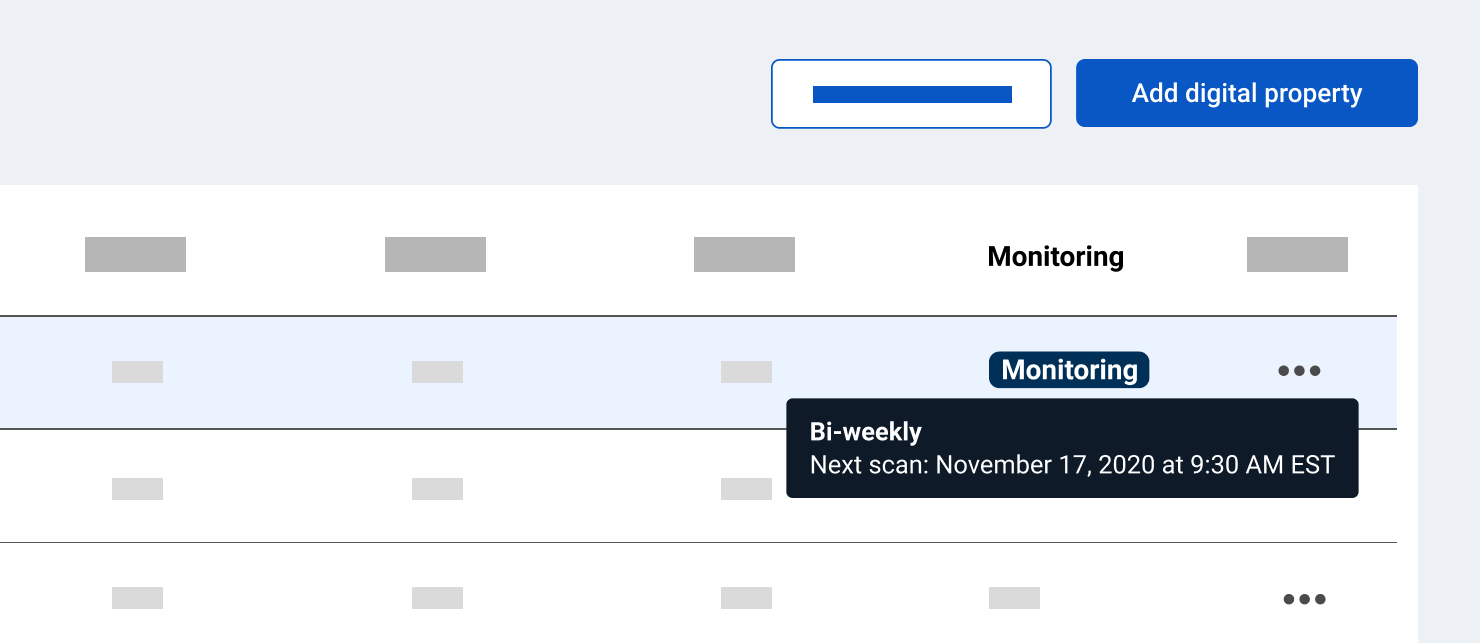 By Popular Demand
This release includes a number of commonly requested features from our users:
A new location for Recent activity that indicates when you have new notifications

Our scan list now provides the title of the Scan
Developer Tool Enhancements
In our previous release, we introduced a limited preview of our test automation capability which allows users to leverage our accessibility tests in their development pipelines. In this release, we're expanding this preview to allow users to send their accessibility testing results directly into the platform for storage and analysis