The "Compliance" section of an AMP Report has been redone to provide a more concise convenient navigation flow. Renamed "Compliance Tables" this view still provides a detailed look at the compliance of the asset against the standards enabled for the organization. However, now you can switch between standards from within the same view to more rapidly analyze the compliance scores for different standards.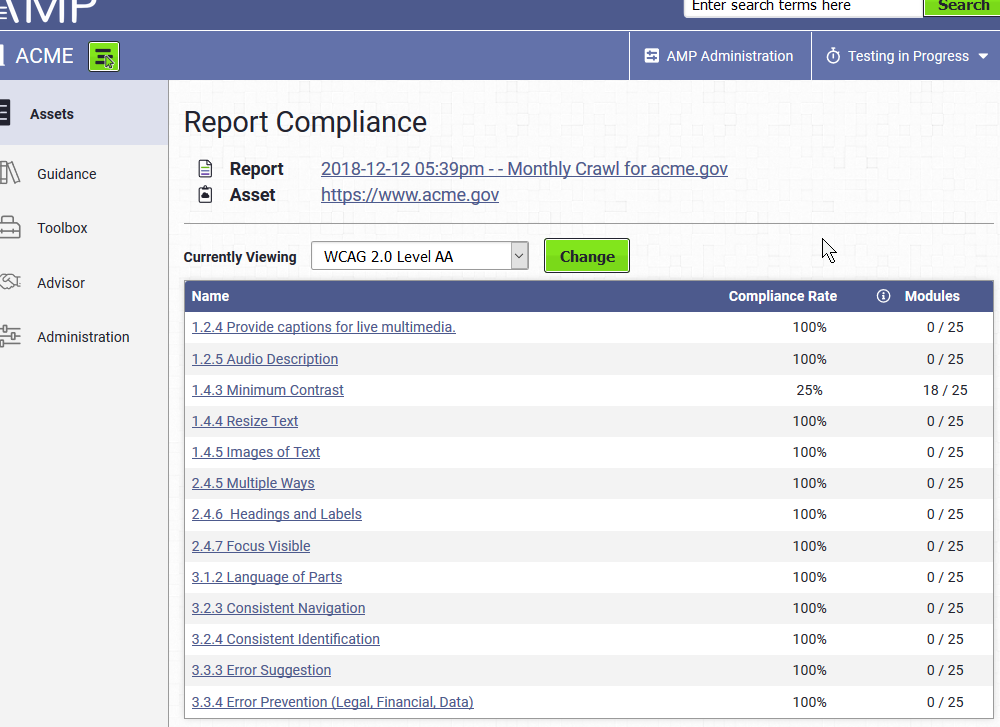 Above the "Detailed Compliance Results" table you will find a label to indicate which accessibility standard is currently rendered into the table below. The name of the active standard is also a drop down menu you can use to select additional standards tested in the report. See a screenshot below: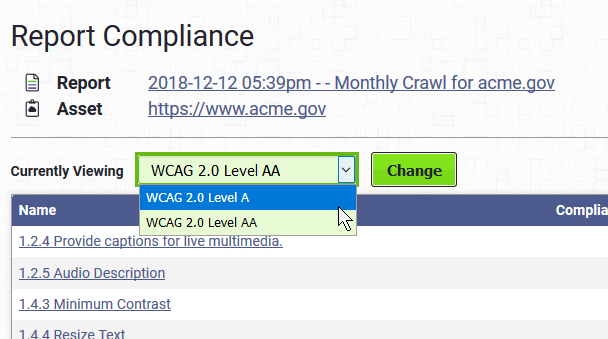 For each of the enabled standards, a table can be loaded to view all rules within the standard and the report's compliance rate against each rule. This table, named "Detailed Compliance Results" displays all rules within the selected standard, along with compliance details against each rule. For each rule, the compliance rate is displayed, and a "Modules" column displays the number of compliant modules out of the total number of modules in the report.